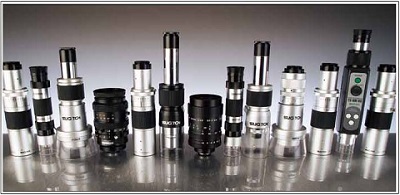 Since founded 1906, SUGITOH has been serving to the market as an optical manufacturer over a century.
We started as the research and manufacture of glass. We have been research & develop, design, and manufacture optical components like optical lenses, prisms, special lens, C-mount metal components etc., as well as optical instruments like macro zoom lens, microscope, various scope, board camera lenses, testing equipments. We have supporting the state-of-the-art optical technology over a century.
SUGITOH always look to the future in order to produce the optical product of one step ahead. We shall continue moving forward to create products of cutting edge to meet future demands.